Home
25 August 2020
2022-11-04 10:59
Home PRINCE2® Foundation 6th Edition Certification
The PRINCE2® Foundation Level certification introduces the PRINCE2® method and aims to confirm that you know and understand the PRINCE2® method well enough to be able to work effectively with, or as a member of, a project management team working within an environment supporting PRINCE2®. The Foundation certification is also a prerequisite for the Practitioner certification.
PRINCE2® Practitioner 6th Edition Certification
The PRINCE2® Practitioner certification is suitable for anyone managing projects. This could be as part of a formal project management function or a role which involves project management as part of day-to-day work. The Practitioner certification aims to confirm that you have sufficient knowledge and understanding to apply and tailor the method in a range of different project environments and scenarios.
Agile Practitioner Certification
PRINCE2 Agile® Practitioner combines agile concepts with the world's most popular approach to project management. Developed in response to user demand, the PRINCE2 Agile® Practitioner certification teaches you to blend structure, governance and control with agile methods, techniques and approaches.
UPSKILL AND ENHANCE YOUR PROFESSIONAL PROFILE
Select Your Preferred Training Delivery Method
Virtual Classroom Courses
Our virtual online instructor led virtual courses are remarkably similar to attending a classroom training course. Candidates can interact with the trainer as well as other candidates. Candidates with ease can share good practices from their own experience with other like-minded individuals.
On Client Site Courses
A classroom environment offers students the opportunity to have face-to-face interactions with their peers and instructors. The instructor can arrange he learners in groups. Real time and Peer to peer learning can add real value to learning experience as well as social interaction
Our self-learning online training courses offer flexibility, these courses are suited for busy working professionals, or any individual who would prefer the convenience of studying at their own pace. Our learning portal can be accessed 24/7 and access to a tutor if required.
How to get certified in PRINCE2® & PRINCE2® AGILE
The PRINCE2® certifications have been created for anyone who manages projects. This may range from the dedicated project manager to professionals who manage projects as part of their day-to-day work. The certifications are also relevant to those involved in the design, development and delivery of projects.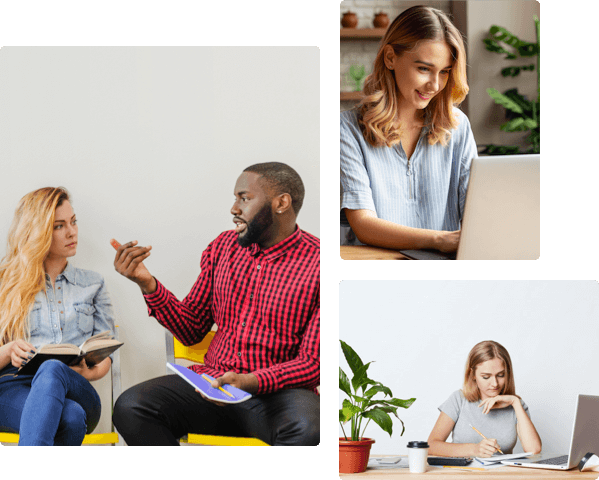 Globally Recognized PRINCE2® Trainers!
Empowering the advancement of knowledge
The goal of any project manager is to deliver projects on time, to scope and within budget. PRINCE2® guides you through the stages of a project's lifecycle, bringing structure and a common language to your projects. It represents the "how to" of project management: it is flexible, scalable, and can be tailored to meet your specific requirements.
Self-paced online training
✓  A practical modular based online training program with one on one virtual sessions ✓  Online PRINCE2® learning resources with videos, quizzes, past exam papers and slide shows ✓  PRINCE2® textbook and exam vouchers ✓  Student dashboard
The benefits of PRINCE2®
✓  A practical step-by-step guide to successfully manage any project
✓  A flexible method that can be tailored to any organization or role involved in managing projects
✓  An accessible and globally-recognized certification which adds value to your CV
What People Say About Haris Solutions
Offering an eco-system of training platforms from in-office training to classroom training to virtual face-to-face online training and self paced modular online training use best practiced methods that ensures you are ready for the next level in your career.
Google Review
"Kousar is a very knowledgable and experienced trainer and the course content was very detailed. Thank you for supporting us through the training."
Google Review
"Really enjoyed the group exercises, great discussions. Kousar is very helpful and responsive to all the questions."​
Google Review
"I have attended courses and really enjoyed the, experience and the trainer was very knowledgeable."​
My Recommendation
"I recently completed the PRINCE2 foundation and practitioner course led by Kousar Hussain, it was evident from the outset that Kousar has a deep and thorough understanding of the subject matter, this was demonstrated many times when giving analogies that would mean something to a room of professionals from all industries, I would thoroughly recommend Kousar to any organisation who currently uses or is looking to adopt the PRINCE2 methodology."​
Jason Lines
Improvement Manager at Riverside Direct
1-on-1 Training
"I recently attended a Prince2 Practitioner training course led by Kousar and found her knowledge of the subject matter second to none. Kousar was thorough, patient and supportive over the course of the week and I am pleased to say with her excellent tuition I passed the end exam. I would highly recommend Kousar (www.harissolutions.com) if you are looking for a trainer who will ensure you understand the subject and pass the exam. ."​
Bexky Axtel​
Content Specialist
In-Depth Knowledge
"Excellent Prince2 course provider. In-depth knowledge, industrial & commercial awareness in setup and execution of projects."​
Mosin Hussain
Process Engineer at Rolls Royce